Typography Office Posters - ScottMadden, Inc.
The management consulting firm I work for wanted to revamp their office posters.
ScottMadden, Inc. wanted new office posters that highlighted their new brand rollout. With a new logo, color palette, and brand messaging, the firm wanted to communicate and display their strengths through a series of office posters to "set the tone" of the office itself. These are displayed in the meeting spaces in both of their corporate offices for internal and external clients to see and absorb.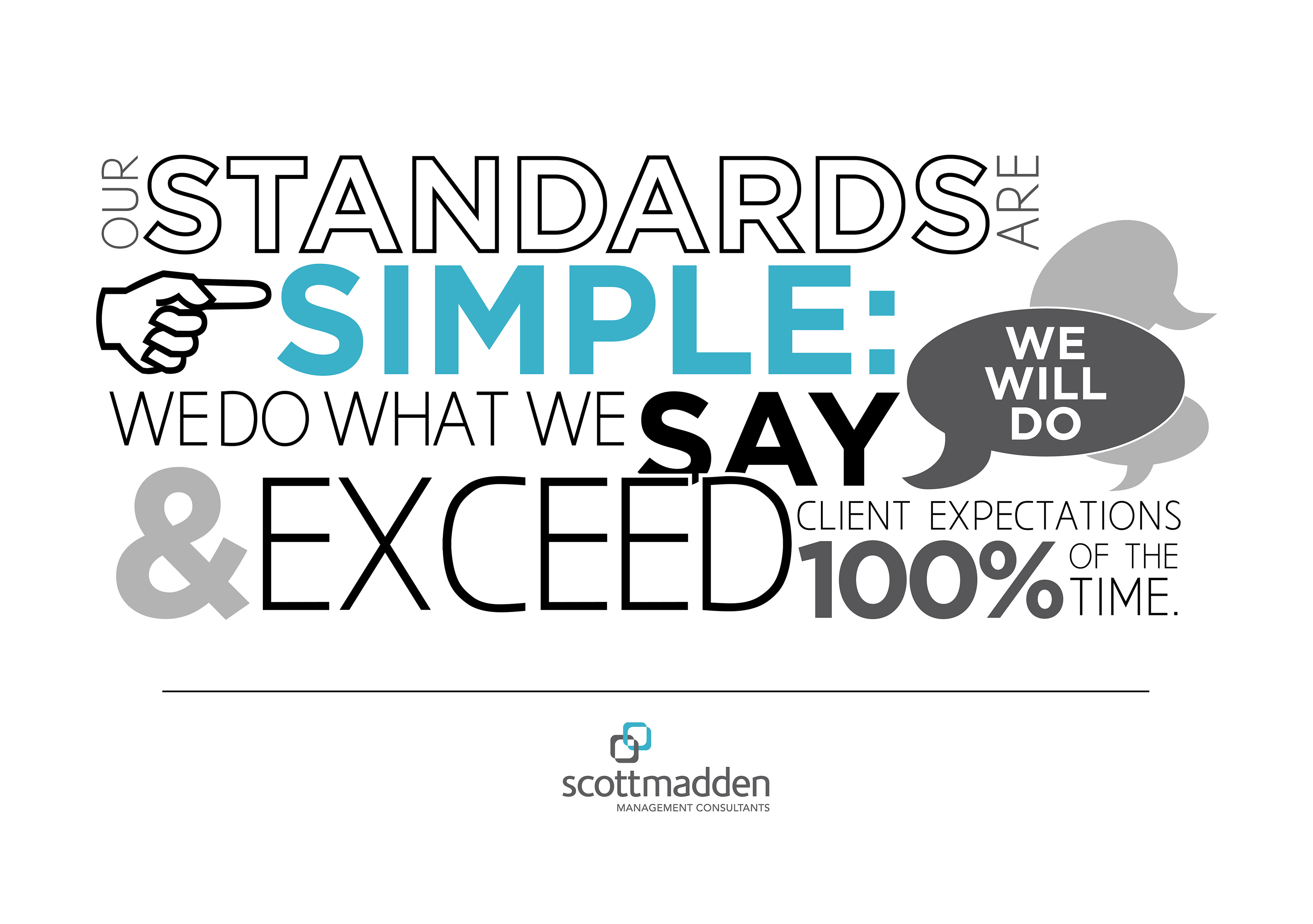 CLIENT: 
ScottMadden, Inc.
MEDIUM: 
Print
PROJECT TYPE: 
Office posters